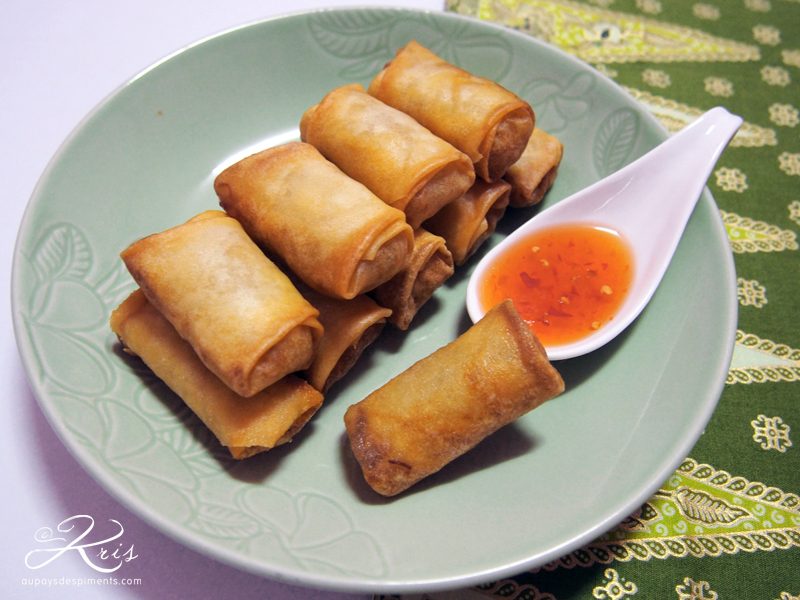 Here are some rules to follow to get perfect spring rolls :
– fill rolls with cold stuffing,
– drain stuffing before using it,
– don't try to put too much stuffing in your rolls,
– chose well the pastry you use.
There are 2 types of pastry for spring rolls :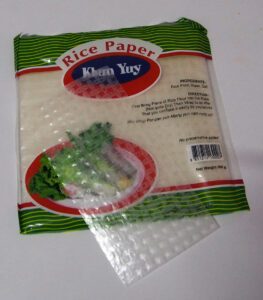 – Rice paper : use for summer rolls (raw rolls) as well. Most of the chinese restaurants use this kind of pastry for their spring roll. It's quite difficult to use as you have to humidify it first. Once wet, they are very fragile and break easily. The fact that they are humid make it difficult to fry them, rolls will have the tendency to explode in hot oil. Rolls prepared with this type of pastry are more greasy. I use rice paper only for summer rolls.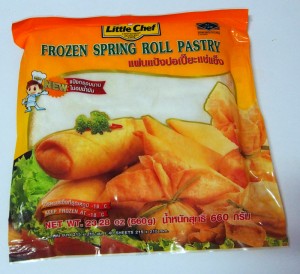 -Frozen spring roll pastry : This is the only pastry used in Thailand for spring rolls. Easy to use, it gives very crispy and not too oily spring rolls. This is a super thin pastry so you have to be careful not to break it when you use it. It has tendency to dry fast and to become breakable. To avoid that, keep the pasty you do not use in a closed plastic bag.