400 g of boneless chicken thigh
bamboo skewers, soaked in water
40 kaffir lime leaves
lum lum sweet chilli sauce
Marinade :
2 garlic cloves
1 shallot, minced
1 lemongrass stalk, thinkly sliced
2 tbsp fish sauce
2 tbsp coconut milk
1 tsp lum lum turmeric powder
1 tbsp lemon juice
1/4 tsp lum lum kaffir lime leaves powder
lum lum chilli powder
black pepper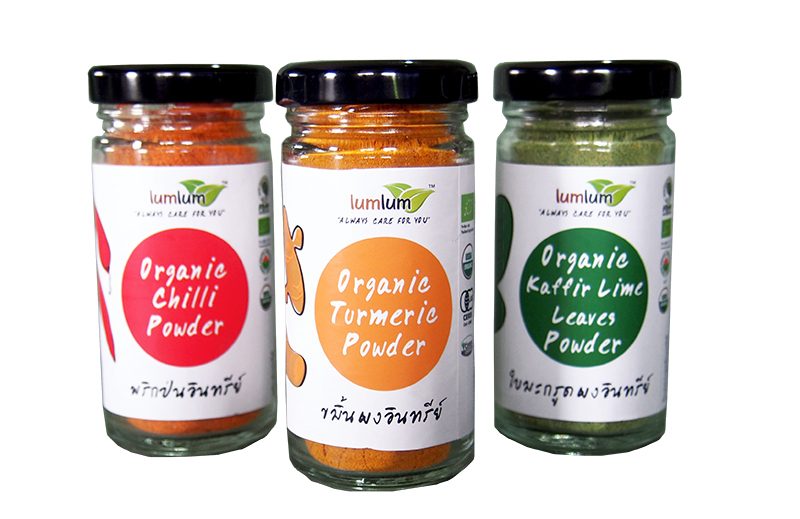 Cut the meat into 2 cm cubes.
In a mortar, pound lemongrass, garlic and shallots into a paste.
In a large bowl, mix all the ingredients of the marinade with the garlic-shallot paste. Season with as much chilli powder and
pepper as you like.
Add the chicken cubes and mix well to coat the meat. Set aside in the fridge and
marinate for at least 1 hour.
Wrap the chicken pieces in the kaffir lime leaves and hold in place with the skewers.
Grill in a pan with 1 tbsp of oil or on the barbecue on medium heat, turning often to make sure the leaves don't burn.
Serve warm with some lum lum sweet chilli sauce on the side.